Charging Less

By partnering with installers in your area and cutting out the middleman, we lower the cost of installing solar by 30-50%.

Offering Quality That Lasts

We want your system to perform efficiently and last, which is why we only offer solar panels with a minimum 25-year warranty.

Empowering You

With our DIY solar kits, you install the system yourself while we lend support where it's needed most, saving you money and getting the job done right.
Our Process: As Easy As…
1. Size your system and get a quote using our instant calculator

2. Customize your system, choosing from premium brands of solar panels, inverters, batteries, and accessories.

3. Choose an installation method — DIY, full service, or hybrid.

4. Get your instant solar site-plan.


5. Leave the hassle of permitting & engineering approvals to us.


6. Complete your installation and enjoy going solar for up to 50% the cost of the average solar company.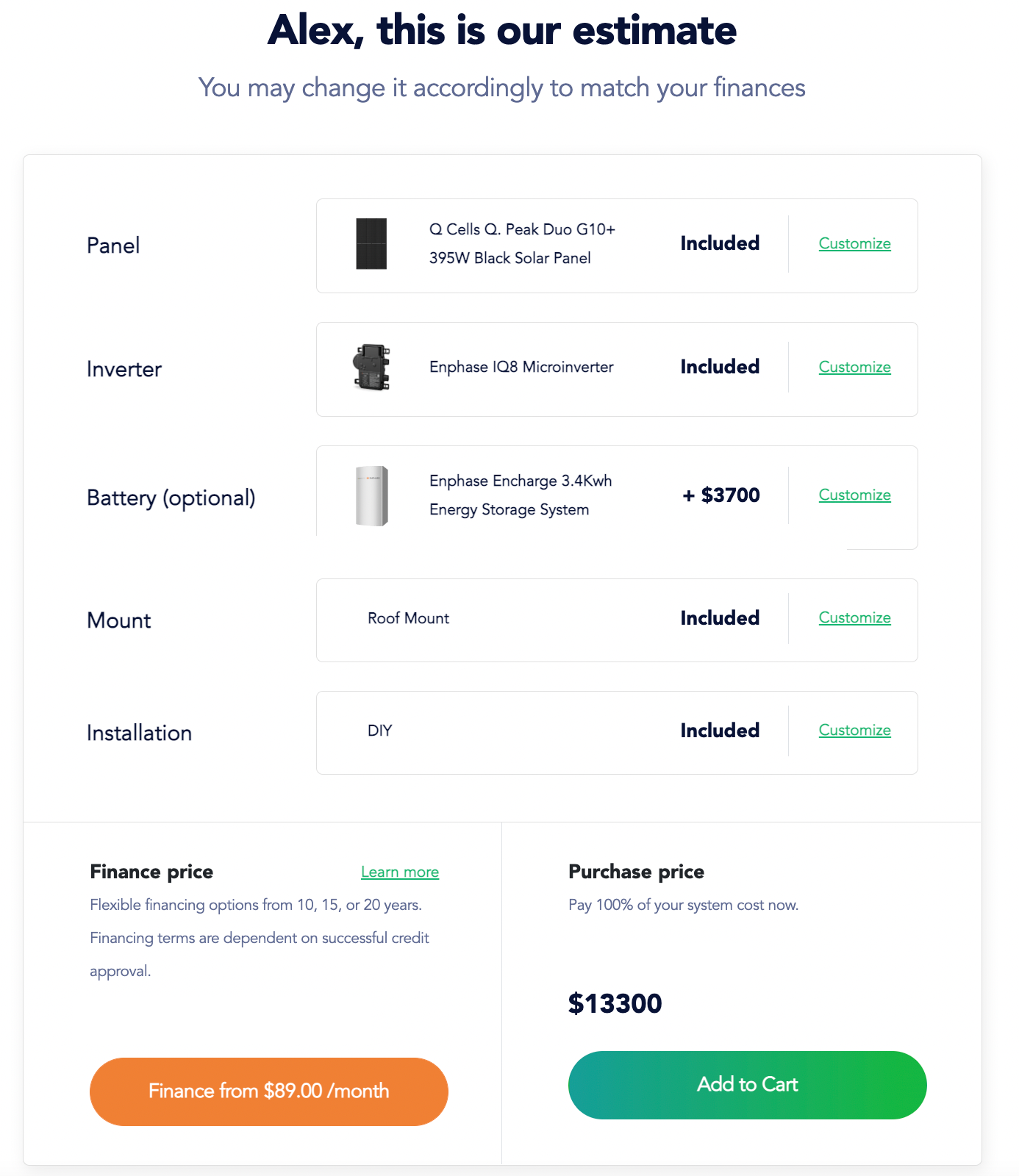 Get a Quote in a Matter of Seconds
Learn what you can save with solar and customize your system today with our solar system calculator. All we need is your installation address and average electric bill to get started.
GET MY SOLAR ESTIMATE
Choose a Setup That's Right for You
Residential Solar System

You have access to the electrical grid and will be connecting your solar system to it.

Shop now

Off-Grid Solar System

You live away from the grid and will be relying entirely on your solar system for energy.

Shop now

Portable RV/Van Solar System

You're looking for solar solutions for an RV, van, or other vehicle.

Shop now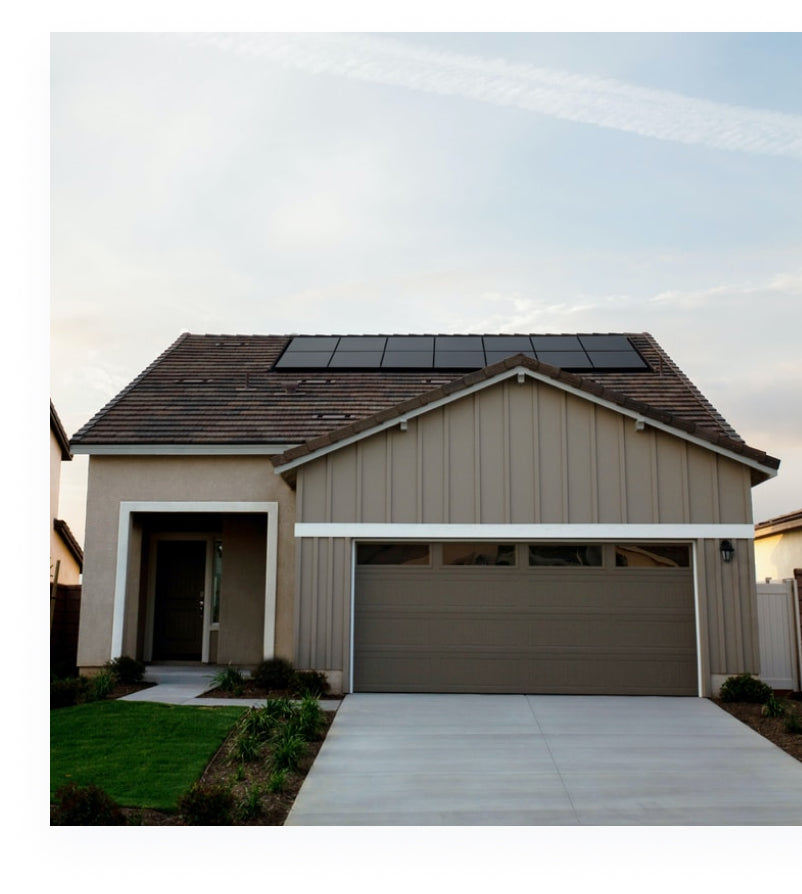 Solar Done Your Way
If you're looking to DIY your solar system, you've come to the right place. Our kits come with everything you need to install your own system, with support from a local contractor just a phone call away. Visit our DIY solar hub for all the information you need to set up your system.
Visit Our DIY Solar Hub